STAR TENT
THE MOST COMMON
EVENT SHADE
STAR TENT – TEPEE
With TEPEE star tent you will get a high quality and stylish design. It will make your event nice, representative and attractive with possible full print graphics. TEPEE starshade is developed and designed to meet all safety standards worldwide.
Transport – collapsible central pole – quick set up – ready to use
Our star tents are designed to cover surface up to 125m2. TEPEE is developed and designed for customers, looking for representative and fully brandable product. Each TEPEE starshade is easy to pack into the bag and transportable in personal car thanks to a unique collapsible central pole. An internal mechanism in a pole is providing an ability to tension the roof to the right shape. Set up time up to 30min from car to ready built star shade.
EYE- catcher
We offer single pole star tents with diameter up to 17m and double pole star tents with width up to 22,5m with a height of 6m, which are impossible to be missed in crowd. TEPEE is fully brandable with DYE-sublimation printing without any colour limits, what makes this tent perfectly visible. TEPEE creates attractive star look and makes good atmosphere at any kind of event. It is perfectly suitable for festivals, trade marks, weddings, company or sport events.
Hard surface solution
Star shades are typically used for events on soft ground (grass, soil). We additionally developed for you a solution for hard surface (concrete, asphalt). It is a robust steel plate having a rubber base, able to be ballasted with standard traffic sign rubber ballast or blocks of concrete. This ballast sets are compatible with an original aluminium feet at the end of each fin, so there is no need of any modification.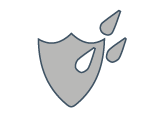 Made of waterproof 500D FR fabric
With its unique shape is great visible in crowd
Easy transportable in personal car
Fully pritable by dye sublimation printing
get our star tent TEPEE right now
"CHOOSE THE SIZE AND TYPE SUITABLE FOR YOU."
TEPEE SinglePole (TPSP) is a round startent with a height adjustable single central pole. It can be used in a variety of events, such as small beach
events, as well as big parties or concerts. Depending on its size it has five or six fins anchored to the ground.
DOUBLEPOLE
TEPEE DoublePole (TPDP) is using two height adjustable central poles. Depending on its size it has six or eight fins anchored to the ground, what makes this product more stable in a comparison to similar products on the market. With eight fins it goes to gigantic 22,5 meters, creating enough space for a big party.
AVAILABLE SIZES of STAR TENTS
| | | | | | | | |
| --- | --- | --- | --- | --- | --- | --- | --- |
| TEPEE MODEL | TPSP 100 | TPSP 130 | TPSP 150 | TPSP 170 | TPDP 150 | TPDP 180 | TPDP 225 |
| Diameter "D" (m) | 10 | 13 | 15 | 17 | – | – | – |
| Width "Y" (m) | – | – | – | – | 10 | 12 | 12 |
| Heigth "X" (m) | – | – | – | – | 15 | 18 | 22,5 |
stylish aluminium feets

collapsible central pole for easy transport

FR certified fabric

multi surface solution with height adjustable central pole
Did not find what you were looking for? Leave us a message
All information in one place. Download our brochure.
Don't be afraid of getting spammed. We will only send you a newsletter from time to time, when announcing new interesting products or articles.